Dermatology Associates provides full spectrum tattoo removal services at our Johnson City Cosmetic Center.
---
Tattoo Removal treatments are currently provided only at the Johnson City Cosmetic Center.
Treatment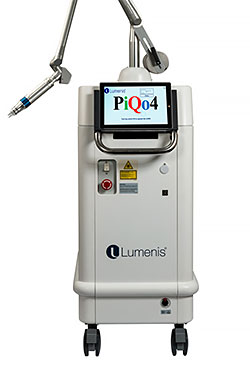 The Lumenis PiQo4 laser is used to perform the procedure. The PiQo4 brings unique new technology with a combination of unsurpassed advantages: both Pico and Nano technology, high energy, deep reach, and 4 wave-lengths.
A topical anesthesia may be used to minimize any discomfort. Patients who elect to have it done without any anesthesia may do so. Treatments generally can take 15 minutes to 1 hour, with most averaging 30 minutes, depending upon tattoo size. The number of treatments can vary.
Although most treatments are successful, depending upon the tattoo, complete removal cannot be guaranteed.
Please contact us for details on the treatment. An initial complimentary consultation and evaluation are required, and can be scheduled by calling our Johnson City Cosmetic Center at (423) 928-9014.
Post operative considerations
After treatment, it is best to protect the treated area from sun exposure for 5 to 7 days. More detailed post-care will be provided at initial consultation as well as at treatment.
For more information and for a video to share
Visit - http://www.lumenis.com/Solutions/Aesthetic/Products/PiQo4