---
Ultherapy® treatments are currently provided only at the Johnson City Cosmetic Center.
What is Ultherapy®?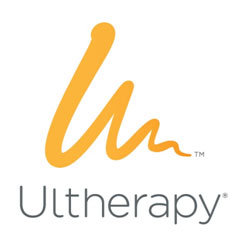 Dermatology Associates Cosmetic Center at the Johnson City location now offers Ultherapy®! Ultherapy® uses microfocused ultrasound to lift and tighten the neck, chin and brow, and improve lines and wrinkles on the chest. Ultherapy® is a nonsurgical procedure that uses the power of ultrasound to work deep below the skin's surface, reviving and creating new collagen and lifting the skin over time.
The use of FDA-cleared ultrasound technology enables providers, for the first time, to see and treat the deepest support layers of the skin – typically addressed in cosmetic surgery – without cutting or disrupting the surface of the skin.
An Ultherap® treatment takes approximately 30-90 minutes. No surgery is required and there is no downtime. Initial results may be visible immediately after treatment, but the real results appear over two to three months as new collagen builds, gradually lifting, tightening and improving treated areas.
While Ultherapy® does not duplicate the results of a surgical facelift, it's a great alternative for patients not ready for surgery or for those who want to continue building collagen after a surgical lift. Side effects may include redness, swelling, momentary pain during the procedure or transient nerve effects.

More than 700,000 Ultherapy® treatments have been performed worldwide, and Dermatology Associates is proud to have contributed to this number.
Please Contact our Johnson City office at (423) 928-9014 to schedule a complimentary initial consultation.

Before and After Unretouched Photos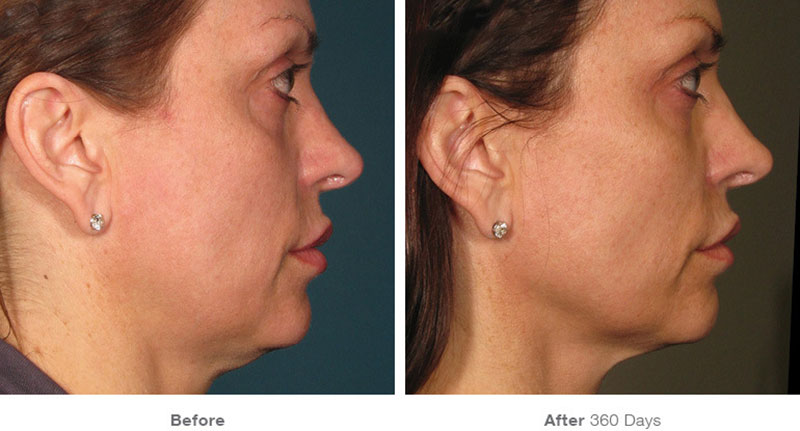 ---
Please Contact our Johnson City office at (423) 928-9014 to schedule a complimentary initial consultation.
---

The Non-invasive Lift
Ultherapy® uses safe, time-tested ultrasound energy to lift and tighten the skin naturally—without surgery or downtime.
Ultherapy® is the only non-invasive procedure FDA-cleared to lift skin on the neck, under the chin and on the eyebrow. Now also FDA-cleared to improve the appearance of lines and wrinkles on the décolletage, Ultherapy® can help you achieve a fresher, more youthful look from your brow to your chest!
Safe Ultrasound. No Surgery.
Ultherapy® harnesses the power of ultrasound to transform the brow, chin, neck and chest. Ultrasound, of course, has been used safely throughout the medical field for more than 50 years—and Ultherap®y has been established as safe and effective in clinical studies and in over half a million treatments worldwide.
Ultherapy® relies on ultrasound therapy to deliver its collagen-boosting treatment. It also incorporates traditional ultrasound imaging, which allows practitioners to see the layers of tissue they are treating, ensuring the treatment energy is delivered to where it will be most beneficial.