Our leading-edge skin rejuvenation techniques include:
---
Laser Aesthetics
Laser treatments designed to dramatically reduce the appearance of broken facial veins, sunspots, age spots, and skin discoloration. Treatments are highly effective for the face, hands, arms, and legs.
Facials
Your skin serves as a barrier to your body, blocking harmful UV rays, toxins and bacteria. Being constantly bombarded with these can lead to issues like wrinkles, lines and even acne. Facials are not just about feeling good, they are a chance to encourage change in the skin. All our facials include deep cleansing, toning, exfoliation, hand/arm/facial massage, calming mask, eye and lip treatments. We use Skinceuticals® products in our facials which are designed to prevent, protect, and correct. Facials are currently only available at our Kingsport Office location.
Facial rejuvenation treatments are available at all three Cosmetic Centers.
Microdermabrasion
Also known as the "Lunchtime Peel," this procedure is a highly effective treatment for acne, fine lines, wrinkles, and sun damage.
Intense Pulsed Light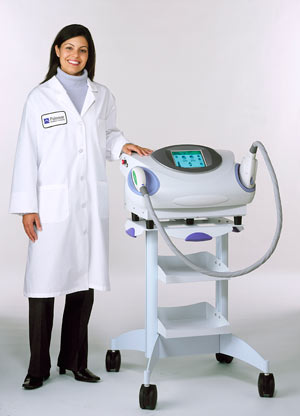 IPL treatments sometimes referred to as "photo facials" use gentle pulses of intense, optimized light to treat undesirable brown pigment and red vessels which can occur as a result of aging and lifestyle choices. There is little to no down time, and the treatment is very tolerable.
This light-based treatment targets:
Brown discoloration
Blood vessels on the face
May be used for permanent hair reduction
All skin types can be treated from the fairest to the darkest complexions
Winter is the ideal time of year to have an Intense Pulsed Light (IPL) treatment with our Palomar StarLux 300 laser. IPL treatments are performed by our cosmetic nursing staff which has over 15 years combined cosmetic dermatology experience. IPL treatments are supervised by 11 board certified dermatologists.